Buy corona tests online in Austria, Germany, Europe. The all new CE, IVD certified & clinically tested  3 in 1 covid-19 antigen / corona tests from EDELVITAL™ – now with GÖG & BfArM listing – available for VAT-free orders in our online shop.
BfArM listed – for professional use in Germany and self-application in Austria.

3 in 1 application: anterio nasal, nasopharyngeal, throat or saliva swab.

Results in 15 minutes with easiest handling.

Delivery to Austria & Germany in 2-5 work days.
CORONA TEST PRIORITY DELIVERY
For our professional & certified corona tests & respiratory masks we offer European-wide priority delivery for selected businesses* with especially short lead times to destinations in Austria and Germany. Additional we offer special discounts on our corona tests & respiratory masks. Please contact us directly here for priority delivery.
Nursing homes, hospitals, schools, kindergartens, drug stores, doctors offices, essential businesses & governmental.
Shortest lead times in Austria & Germany

Mail-, Palette- or Container Delivery
BUY CERTIFIED CORONA TESTS VAT-FREE
You can now buy CE, FDA and Halal certified FFP2 masks as well as CE and IVD certified and GÖG, BfArM listed Covid-19 Antigen Corona tests online from Vienna, Austria without VAT. On orders from Austria, Germany, Luxembourg, Italy, France, the Netherlands, Spain, Portugal, the Czech Republic, Slovakia, Belgium and Romania  we can sell sales tax-free FFP2 masks and Covid-19 / corona antigen and antibody tests to private individuals / consumers or to companies that entitled to input tax deduction with a valid VAT / UID number. The following temporary tax rates apply:
Covid-19 tests: Tax-exempt (without loss of input tax deduction) according to Section 28 Paragraph 53 Z 3 to 5 (Federal Law Gazette I No. 3/2021 of 7.1.2021) limited to 30.6.2021.
FFP2 masks: 0% VAT rate for FFP2 masks § 28 Paragraph 54 UStG – limited until June 30th, 2021.
Certified
3 in 1 corona tests for
home use & professional
use.
With the certified EDELVITAL™ 3 in 1 corona tests for home or professional use you can choose between 3 types of swabs: From front nasal- or throat-swab up to lollipop (saliva) swab specimen collection.
AMEYA MED
CORONA MEDICAL EQUIPMENT
QUALITY PROMISE
In our Online Shop portfolio only highest quality products get approved. Each product has to undergo a series of strict quality criteria – from manufacturing in laboratory grade environment according to highest industry standards –
 to clinical trials or laboratory studies – certifications for the use in the European Union – approval for home and professional use through governmental institutions. At Ameya Med we even perform further in-depth testing regarding quality and usability, and after careful selection, additionally make sure all standards & certifications are verified. Making our products safe, reliable & cost-efficient.
As registered medical equipment distributor and over 20 years  experience in European wide distribution of high quality products – we offer only tested, certified and officially listed medical corona equipment. From corona tests for home & professional use up to respiratory masks, infrared camera systems and more. AmeyaMed stands for Highest Quality, Safety, Cost-Efficiency.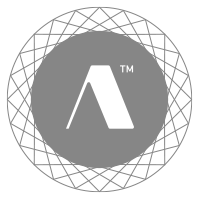 Tested High Quality
Products
New!
EDELVITAL™ 3 in 1 Covid-19
Antigen Test (Colloidal Gold)
The all new 3 in 1 Corona Test with less invasive fron nasal swab, throat swab or comfortable saliva swab (lollipop corona test). Ideal for children, schools, kindergarten, nursery homes and the elderly. Short delivery times for Austria and Germany.